i woke up this morning feeling unusually productive. i mopped all the floors, made lunch, and even found some time to take WIP pictures: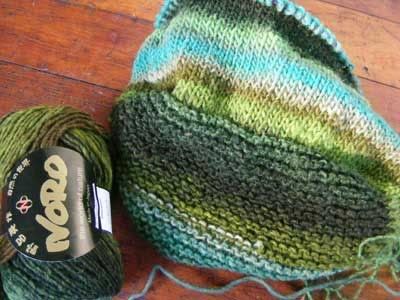 my sister's booga bag. i've never used noro before, though i've long admired it's use in other projects. the trouble is, noro isn't all that cheap, and most projects require a whole lot of skeins of it! when i came across
this pattern
that only required three skeins, i knew i had to make it!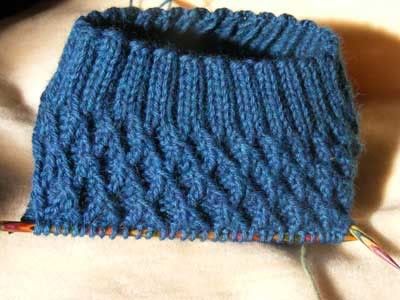 programmer's koolhas hat is about midway to completion as well. i am absolutely in love with the color of this yarn. it's an intense blue that is lightly heathered with purples and greys. soo pretty!
in an unrelated matter, i've come up with a new tea recipe that i think is particularly good.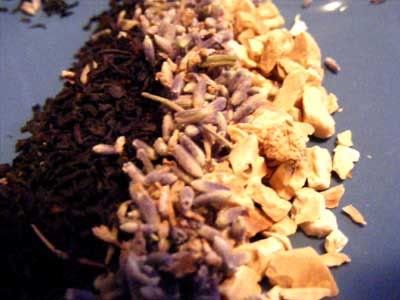 it's looseleaf earl grey, bergamont, orris root, lavender, and just a hint of vanilla. the earl grey has the caffine to wake me up in the morning, but the lavender and vanilla keep it from being a jittery, overly excited awake. the orris root helps with good dreams, and generally lends a wonderful scent to this tea.